Lectures, Seminars, Workshops
C.A.R.E offers a variety of Lectures, Seminars and Workshops assisting in awareness and education pertaining to dual diagnosis and addiction recovery.
Coordinating & Assisting Recovery Environments (C.A.R.E.) is a consulting / teaching enterprise who focuses on implementing strategies aimed toward development of educating, supporting, and enhancing awareness for those who are engaged in providing services in the health care community. We are treatment consultants who specialize in a 21st Century approach to education, recovery planning, and individualized support.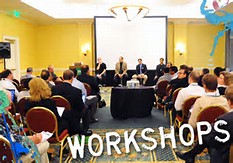 Our licensed / certified instructor will educate your staff in the areas of :
Anger Management
Anxiety & Stress Management
Basic Life Support (CPR)
Cognitive Skills for the Incarcerated Mind
Harm Reduction
HIV, AIDS, & Other Blood Borne Pathogens
Infection Control
Management of Assaultive Behavior
Mindfulness
Nutrition Awareness
Relapse Prevention
Pharmacology & Addiction
Opioid Prevention & Intervention